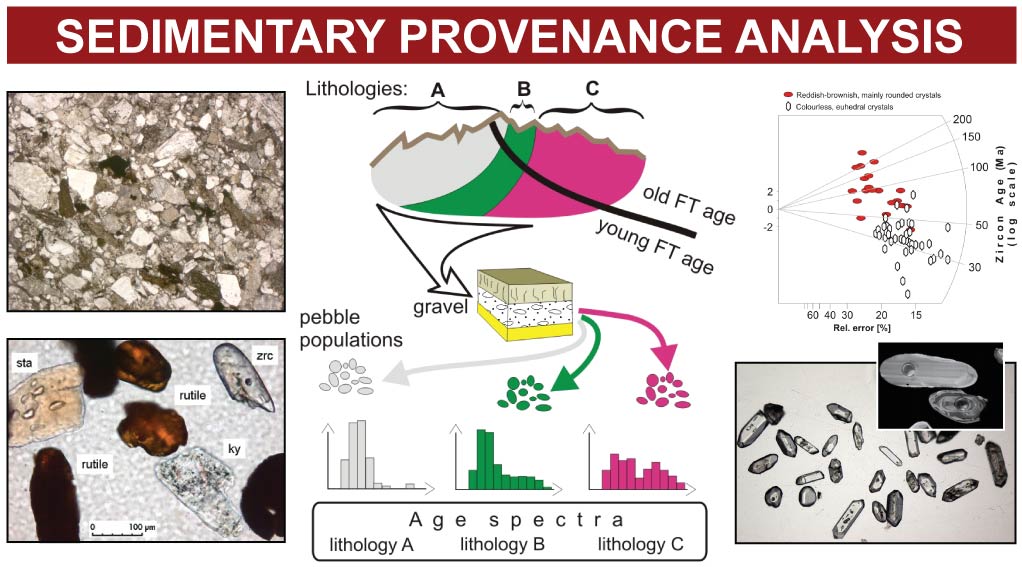 The SPA - Short Course in 2023 is scheduled for September 25-29
We are inviting Master and Ph.D. students as well as post-docs, experienced researchers and geoscientists from public authorities and the industry to participate at the 11th SEDIMENTARY PROVENANCE ANALYSIS short course in Göttingen, organized by the Department of Sedimentology & Environmental Geology, sponsered by the Deutsche Geologische Gesellschaft - Geologische Vereinigung e. V. (DGGV), and the International Association of Sedimentologists (IAS).

The short course aims to give an overview about the potential of sedimentary provenance analysis for reconstructing the parent rocks of sediments, the climatic and geomorphic conditions under which sediments formed as well as the evolution of sediment-forming processes through time and space.
Special emphasis is placed on advanced analytical approaches such as detrital thermochronology and Raman spectroscopy, statistical and modeling approaches as well as practical exercises.
We are looking forward to seeing you in Göttingen!
Hilmar von Eynatten, István Dunkl, Keno Lünsdorf